About us
---
The Institut für Hanfanalytik is a private chemical laboratory. We are your point of contact whenever you require a certificate of analysis for your hemp product – rapidly, conveniently and cost-effectively.
We help you to prove the legality and quality of your product(s), paying particular attention to the determination of all types of CBD products.
Depending on your individual requirements, we perform accurate and reliable analyses. Whether you send plant materials, oils, isolates, e-liquids or similar samples – we have a procedure exactly tailored to the respective sample material, ensuring the reliability of our analysis.
Currently, we are able to test samples for 12 different cannabinoids.
---
In 2018, we have upgraded our lab with state-of-the-art analyzer and extraction systems, which have been optimized specifically for the analysis of plants and plant products.
We determine cannabinoids at low temperatures (60°C max.) by means of HPLC to be able to issue a differentiated statement with regard to the concentration of acid forms (CBDA, THCA, CBGA, …) and neutral analytes (CBD, THC, CBG, …).
---
We work hard to ensure the best possible quality of analyses for our customers. In June 2021, our quality management was confirmed in an audit and certified as compliant with the ISO 9001:2015 standard.
---
The Institut für Hanfanalytik participates in the Emerald Test™ every year. In this interlaboratory testing programme of the US cannabis industry, our analytics are tested by blind samples in the category of herbal samples (Potency in Hemp Bud) as well as in the category of oils & extracts (Potency in Oils) and compared with other international laboratories.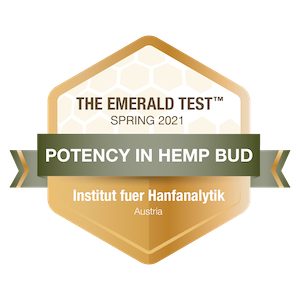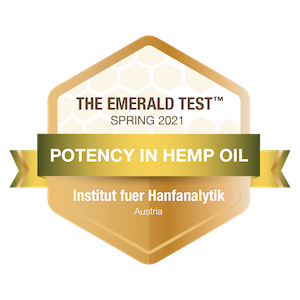 The Emerald-Badges above demonstrate our laboratory's expertise and commitment to scientific work in the cannabis industry.
---
We are ready for your sample! If you are interested in our services, please contact us at +43 660 867 0063 or at info@hanfanalytik.at or via our contact form.
The Institut für Hanfanalytik has no affiliation with any public institutions or authorities. All data will be treated as strictly confidential and will not be forwarded to third parties.